A parcel tracking system for residential properties such as flats and tower blocks. Receive parcels, email tenants who sign on collection.
Step 1 – Receive Item From Courier
First of all, you simply select who it is for using the predictive text drop down menu – it works just like your mobile phone.
Optional – you can scan the Courier Barcode (which normally selects the courier for you). If you do this, the courier details will appear in the email (see step 2) and you can search for "DHL 1234" should you need to.
Optional – you can select a description of the type of item received from a drop down menu (or key it in). When looking for something, it can be handy to know if it is a large parcel or a recorded air mail item.
A Tracking Label is automatically printed for the item. This ensures everyone knows which barcode to scan when the tenant collects the item. Many inbound parcels have 3 or more courier barcodes and you don't need the hassle of scanning a different one on collection by the tenant. The tenants name is put into the barcode, which speeds things up later on.
The item is now stored for the tenant.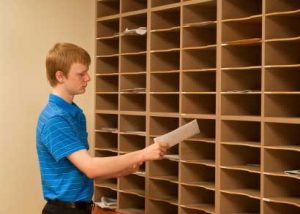 Step 2 – Email Sent to Tenant
This step is automatic. As soon as you have booked in an item and clicked the complete button, and email is automatically sent to the email address stored for the tenant.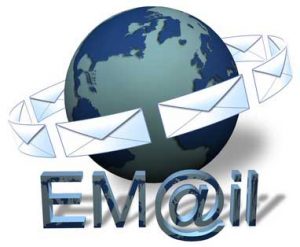 The email will contain all the information you have entered:
Courier Name and Tracking Reference


Description of the item


Any notes you have entered
Tenants Portal
This is totally optional, but you can give tenants access to the system so they can see what has arrived for them. You can make their User Name and Password give them access to items for them personally or for all items for their property.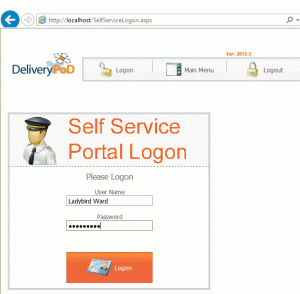 Step 3 – Tenant Collects
When a tenant comes to collect items, you can enter part of their name or property number / name and the system will show you all items for them.
You simply scan each items barcode. Then:
If it is the correct person collecting the items, their name is obtained from the barcode, so you don't need to type it in.


However if the item is for Jonanne Jones and her husband Mike Jones is collecting, it is best to type Mike Jones in.



The system can be configured to send the person an item was addressed to an email automatically if somebody else collects their items. This can be set for all residents or individual residents.
After obtaining the name of the person collecting the items, the Signature Pad will show them how many items they have collected and they now need to sign on the signature pad.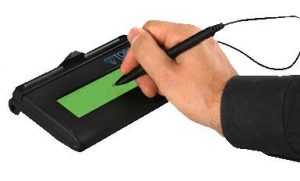 The signature pad displays electronic ink below the pen tip, so it is just as through you are writing on a piece of paper.
In reality not everyone will come and collect their items as quickly as you like, leaving your storage areas clogging up. In order to tackle this efficiently, we normally configure the following automatic emails, which are sent to the tenants if they have not collected their items:
After 2 Days – A gentle reminder to the tenant.


After 7 Days – A warning email saying that if they have not collected their items within 7 days, they might have to be returned to sender.
The exact periods and wording is agreed with you, as it needs to work the way you want it to. You can adjust it yourselves or add in extra emails.
Normally we will configure an Escalation Email to a Supervisor if an item has not been collected after 16 days. This is to ensure that somebody is made aware that an item has been there that long.
DeliveryPoD allows you to quickly find any item that was booked in by searching on any one or multiple fields:
Name of Person
Property Number or Name
Type of Item
Courier
Courier Reference
Date Range
For example if a tenant in Apartment 55 queried "I expected a parcel on Royal Mail last week", you can just enter "Royal 55" in the Search Box and all items for Apartment 55 that came in on Royal Mail will be shown. You can then simply click on the one you want and see a full Tracking Report / Audit Trail. The following information will be shown:
Arrival Details

Date & Time Booked In
Inbound Courier Name and Courier Reference
Description of the Item
Any Damage noted on booking in with a photograph
The Type of Item (e.g. Recorded Letter, Parcel, Jiffy Bag, iPhone…)



Collection Details (if collected)

Staff Member who handled the collection
Name of Person Collecting
Signature
Date & Time
The Tracking Report can be emailed as a PDF to the tenant or printed.
You can carry on receiving items (booking them in and producing tracking labels) with your network / internet being down. The data is stored on the PC / Laptop and it is automatically forwarded to the Website when the software detects a connection is possible. The email to the tenant, asking them to collect will be sent when the data arrives at the website.
Similarly, tenants can still collect items with the Internet / Network being down. The system stores the Tracking Data on the PC / Laptop and forwards it to the Website as soon as it detects a connection is possible.
Accessing Tracking Reports when your network / internet connection is down, is not possible. Once the issue is resolved, you can access tracking reports again.
Sadly couriers are all too often delivering items that have been damaged or opened in transit.
It is important to handle this situation well or you might end up with the blame and paying the tenant to replace the items!
Here is how DeliveryPoD helps you handle it perfectly:
When Receiving Items – You can record that they arrived damaged / opened (type in notes) and take a photograph with a Web Cam (or other camera).


An escalation email is normally automatically sent to a supervisor with a link to the Tracking Report. This can be configured off, but customers generally leave it on as it helps ensure someone in management has been made aware of the issue, so they can contact the courier promptly. This avoids a courier from saying something like "you only have 3 days to tell us…". This email can also be sent to the tenant automatically or you can put a different form of words into an automatic email to the tenant.


A special "Damaged On Receipt" report allows you to quickly email details of the damage to the courier (the report is exported to PDF format and attached to your email). This report only has details of the damage, not any onward collection etc.
 
This damage report and photograph is attached to the Tracking Report along with the date & time.


Anyone looking at Tracking Reports cannot access the main details, without first acknowledging the report telling them that the courier delivered it damaged or opened. This helps avoid arguments over who was to blame from occurring in the first place.
Some organisations allow family members or other residents at the same property to collect a persons parcel. In most cases this works out fine, but lets face it in some cases it starts a wild goose chase:
Tom Spence has been sent a parcel from Amazon, who have emailed him to say it has arrived. Your email asking him to collect it confirms this.


Tom's Mum pops to reception and collects her parcels and Tom's!

She forgets to tell Tom, puts it somewhere where it is not immediately visible to Tom and heads out of the apartment.


Tom arrives home from school and not realising his Mum has his parcel starts asking for his parcel. This is a waste of everyone's time
So DeliveryPoD allows you to configure an automatic email:
When somebody other than the person a parcel is addressed to collects the item, an email is automatically sent to the person the parcel was actually addressed to.


This email is only sent when the name of the person collecting is different to the name of the person it was addressed to. This avoids "email overload" that would occur if an email was sent to the very person who just signed for their items.
DeliveryPoD Residential is sold as a Managed Service, which means that we host the Website for you and charge you an annual fee to use the system.
You can simply notify us at anytime during that year, that you no longer wish to use the service and no further invoices will be raised.
The pricing structure is as follows:
Standard: Below 500 Apartments and Below 7000 items per week, the annual charge is £3995*

 

Large: Below 1000 Apartments and below 15,000 items per week, the annual charge is £4995*

 

Custom Quotation: If the number of residences exceeds 1000 or the number of items per week exceed 15,000 or you have multiple sites – please contact us for a custom quotation.
*These prices exclude VAT and do not include hardware. They include the following :
When first ordered, we will:



Log onto your PC's remotely and install the PC Software, Printer Drivers etc.


System Setup and Configuration.


Online Training Course with an instructor to teach 2 members of your staff how to use the system.



Email Support, Telephone Support and Support via TeamViewer (a utility that allows us to log onto your PC and resolve any issues)


Industrial Grade Web Hosting (please see separate section for more information)


Free upgrade to latest version of the software
We can quote for training extra staff, visiting site (to install, configure or resolve issues – if we are not allowed log onto your PC's remotely).
It is assumed that you have suitable PC's or Laptops in your Reception area already and that these will be used.
You can order the hardware from us at the following purchase prices:
USB Barcode Reader (2D): £135 each – these are used to scan both Inbound Courier Barcodes (optional) as well as DeliveryPoD Tracking Labels when the customer collects.


Auto-focus Web Cam: £74 each – these are used if you wish to take a picture of a Damaged or Opened parcel.


USB Signature Pad: £325 each – these signature pads connect to your PC / Laptop via a USB cable and allow your tenants to sign for their items. The units we supply feature magnetic ink, which has the following advantages:



A message is displayed on the LCD Screen telling the tenant how many items they are signing for


When the tenant signs, they see magnetic ink appearing under the pen tip – just as if there were writing with a pen. This makes for a more natural experience.

Zebra GK420D Barcode Printer with 2700 labels: £225 each. Please note that you can use Dymo Labelwriter printers with 99014 shipping labels if you have a spare one.
Hardware prices exclude VAT and are subject to change without notice.
We support hardware purchased from us and have equipment for our own support staff (if we sell something, we will have at least one with our support team). You may purchase from other suppliers, in which case you will need to obtain support from that supplier.
Do you negotiate on price?
We simply cannot drop below our £3995 price per year and still be profitable. Our company has overheads and we employ highly competant technical staff, which means there simply comes a point where we would just start making a loss.
If you are a Property Management or Facilities Management Organisation with many sites, we can explore if there are cost savings possible, due to scale.
Technical Support and Training
Technical Support is available via telephone and email during UK office hours (excluding bank holidays), for customers that have purchased an annual license. Support is provided to staff that have been trained by us or have been trained by your staff that are experienced in our system.
If our support staff feel it is more convenient to log onto your PC / Laptop, they will request permission from you to do this. If you are happy with this, they can then take control of your PC and either resolve problems for you or show you how to do something.
We provide the website hosting for these systems and this is covered by the annual fee in the pricing section.
The Website is hosted in UK Data Centre, so the UK Data Protection Act applies to the Server.
Each night a backup of the data is taken to a remote UK Data Centre. It is at a separate location, so that a fire or explosion can not destroy the Server AND backup. Since the backup goes to a UK Data Centre, the backup is also covered by the UK Data Protection Act.
Keeping data safe and secure is vitally important to us, so if you would like to discuss things in detail with the person that manages hosting, please just give us a call.