DeliveryPoD Logistics Tracking system Launched
27th February 2007
A new proof of delivery system has been launched that is set to revolutionise the courier and logistics industry and give users a massive advantage in winning new contracts.
The ground breaking software has been developed by Channel and Mobile Solutions, headed up by Mike Bowen who has 20 years experience in the mobile computing industry.
The system called DeliveryPoD Logistics has a range of features designed to help companies win logistics contracts and provide the highest level of customer service.
Channel and Mobile Solutions Director Mike Bowen said: "This system will provide a fantastic advantage to those companies using it. It takes delivery services to a whole new level and will definitely enable companies to win more business and make existing contracts more profitable.
"Logistics is a competitive industry and we wanted to make a state of the art system available to all organisations with a fleet size of 10+ vehicles.
"The software is highly configurable so that it can be used by a wide variety of organisations including third party logistics, couriers, business to business and business to consumer. "
The "one click" feature can offer a radical change to courier's and third party logistic company's customers. They can check on all the consignments they have sent with a single click.
They can see what has been delivered with signature, what's not been delivered and what could not be delivered. For the first time they can know about problems before their customer phones them.
Image capture is used as well as signature capture. Drivers can take a picture of an addressee's door which is time stamped and posted to the web site to prove delivery was attempted.
"Loading Restrictions" allow packages to be checked against postcodes assigned to a delivery route or regional depot. For example, this helps avoid a package for Glasgow being loaded onto a vehicle going to Southampton.
The system can be purchased outright or leased (subject to status) if customers prefer a monthly bill.
Further Information
Further information on DeliveryPoD:
Phone: 01202 606113
Email: equiries@chansol.co.uk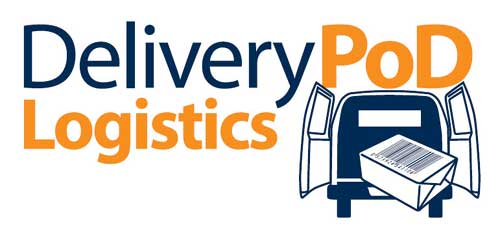 Other Useful Reading
The following areas of this website may be of interest to you:
DeliveryPoD Logistics – All the details of our Logistics Tracking System


DeliveryPoD Enterprise – For organisations that need to track desk to desk accross multiple sites