Pharmacy to GP Surgery Tracking
DeliveryPoD Pharmacy Track is an off the shelf solution that can be configured to track the delivery of Prescriptions produced in a Hospital Pharmacy to outlying GP Surgeries. The same system can also be used to track the prescriptions to Wards in the Hospital.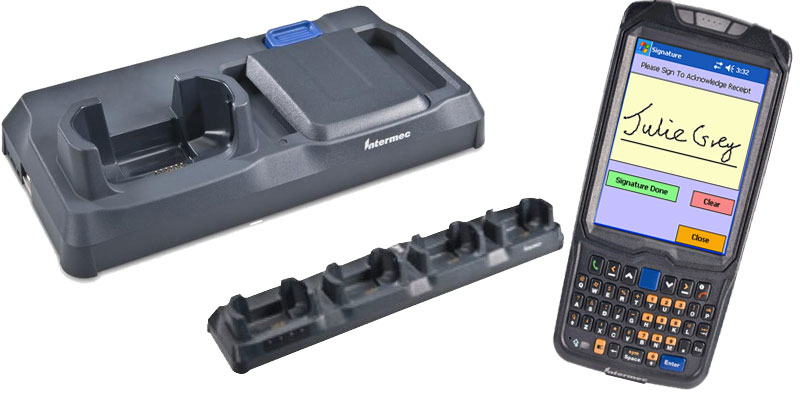 The following are the key elements:
Produce Tracking Barcode for Prescription
Select the GP Surgery
Enter and User Defined Data (such as Patient Name, Number)
Select the Service (e.g. Standard, Urgent)
Enter What is being tracked (we support lookup tables, so you can scan the product barcode and the description is entered for you)

All the above data is associated with the Tracking Barcode
You can now search on any field on the Website and find all matching items – e.g. "Lisiniprol Sue Kitts Harvey Practice" will show all prescriptions for "Lisiniprol" for "Sue Kitts" in "Harvey Practice".

GP Surgeries can also be given access to the website (with restrictive view – only Prescriptions for their GP Surgery) and search in the same manner.


Optional – Track through Screening and Production Stages
If you wish we can set up Tracking Stages to track the Prescription through the production process. This normally uses fixed station barcode readers or low cost Android phones / tablets. The typical steps are:


Screening
Into Production
Into Quality Assurance
Passed Quality Assurance



Scan into Bag / Roll Cage (optional)


Scan Onto Vehicle

If you Scan a Bag / Roll Cage Barcode, it moves all Prescriptions inside onto the vehicle

If you scan an individual Prescription Barcode it moves that prescription onto the vehicle


Deliver to GP Surgery (obtain name and signature)

Ability to record failed delivery attempts



Full Audit Trail from Start to Finish (who, what, when, names, signatures, photographs)


Web Access for Pharmacy Staff and Delivery Staff


Web Access for GP Surgeries (optional)



You can give user names and passwords to wards, so they can see items for them from the moment the tracking label is produced


Rather than phone you, they can simply check themselves


No Cost Per Person



Automatic Email Alerts



Prescription is in danger of being late (you set the timing)


Prescription is late by X minutes


Controlled Drug is X minutes late – potentially a crucial warning


Failed Delivery Attempt


Email to person who ordered, if somebody else signs for their item or it is delivered to a location



Management Reporting


KPI / Service Level Reporting


Active Lateness Prevention Tools
Modern Web Based Tracking System
Pharmacy Staff, Logistics Staff as well as GP Surgeries, can use a Web Browser already on their PC, Laptop, Tablet or Phone to gain access.
Each User Name / Password issued can be set to allow:
Access to all Items

For Pharmacy / Delivery Staff


Items for a Specific GP Surgery
You may decide to only allow Pharmacy and Logistics Staff access to the Reports.
If you get a lot of chasing phone calls and emails from the GP Surgeries, you can consider giving them access, but restricting their User Name and Password Logon to items for that GP Surgery or possibly just items for a Specific Person in that GP Surgery.
TRANSPORT BAGS / ROLL CAGES
Sometimes you may wish to scan multiple prescriptions into a Roll Cage, Bag or Container and then scan the Barcode on that container. This is supported in DeliveryPoD and is called "Volume Barcode": 
Produce Individual Prescription Barcodes as you go along


The Prescriptions can be scanned into the bag, roll cage or other container


When the bag / container is ready to be sealed you click the "Complete" button and a "Volume Barcode" is produced for that containers trip.


From that moment on:
 

If you scan the VolumeBarcode, all individual Prescriptions inside are deemed to have gone through that Tracking Stage (normally Scan Onto Vehicle then Deliver to Surgery)


You can open the bag / container at any point and scan Individual Prescription Barcodes to track those Individual Prescriptions. 
A couple of other points are worth mentioning:
If you absolutely have to prove each Individual Prescription has been delivered, you need to scan each Individual Prescription Barcode when you deliver. The reason is that you need to prove nobody has taken a Prescription out of the Bag between the bag being loaded and delivered


Using a Sealed Bag is one approach – where a seal is put onto the bag after the Individual Prescriptions have been scanned and the Bag Barcode has been produced.

Staff are then asked to check that the seal is in place when they are tracking. The mobile computers have a "Damage" button, which allows you to report "Seal Broken" and take a Photograph (optional). This records this against all Individual Prescriptions and appears on their Tracking Reports. We would also normally set up an Automatic Email Request so that a Supervisor is alerted as soon as possible to the potential tampering / missing prescription possibility.